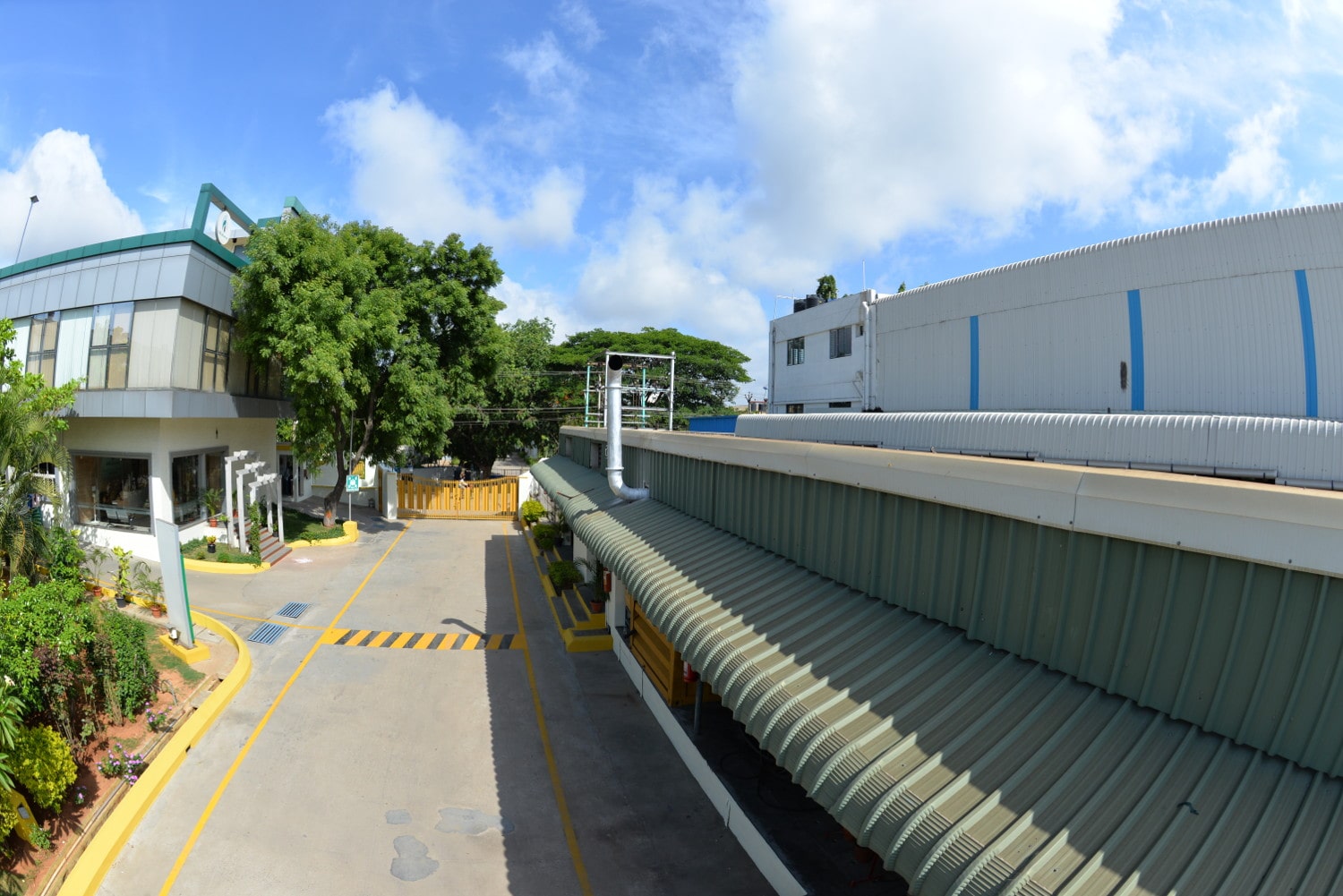 Expansion Plan – A peek into the future
Alubee is planning to go for a Unit 2 with a state of art facility, with 6.3 VDA compliances factory in a four acres land in Hosur. We have also started developing our own products and brand. We further intend to create a niche in the export market.
Accreditations
Since Alubee is an ISO and TS 16949 certified organisation, the system and procedures help to produce sound castings. The well-trained operators and supervisors monitor the process, continuously and record the readings periodically.
The uniqueness of Alubee is the best practices what we follow in the die casting to produce the best output, cut section verification weight verification, visual verification is the validation process being practised at Alubee.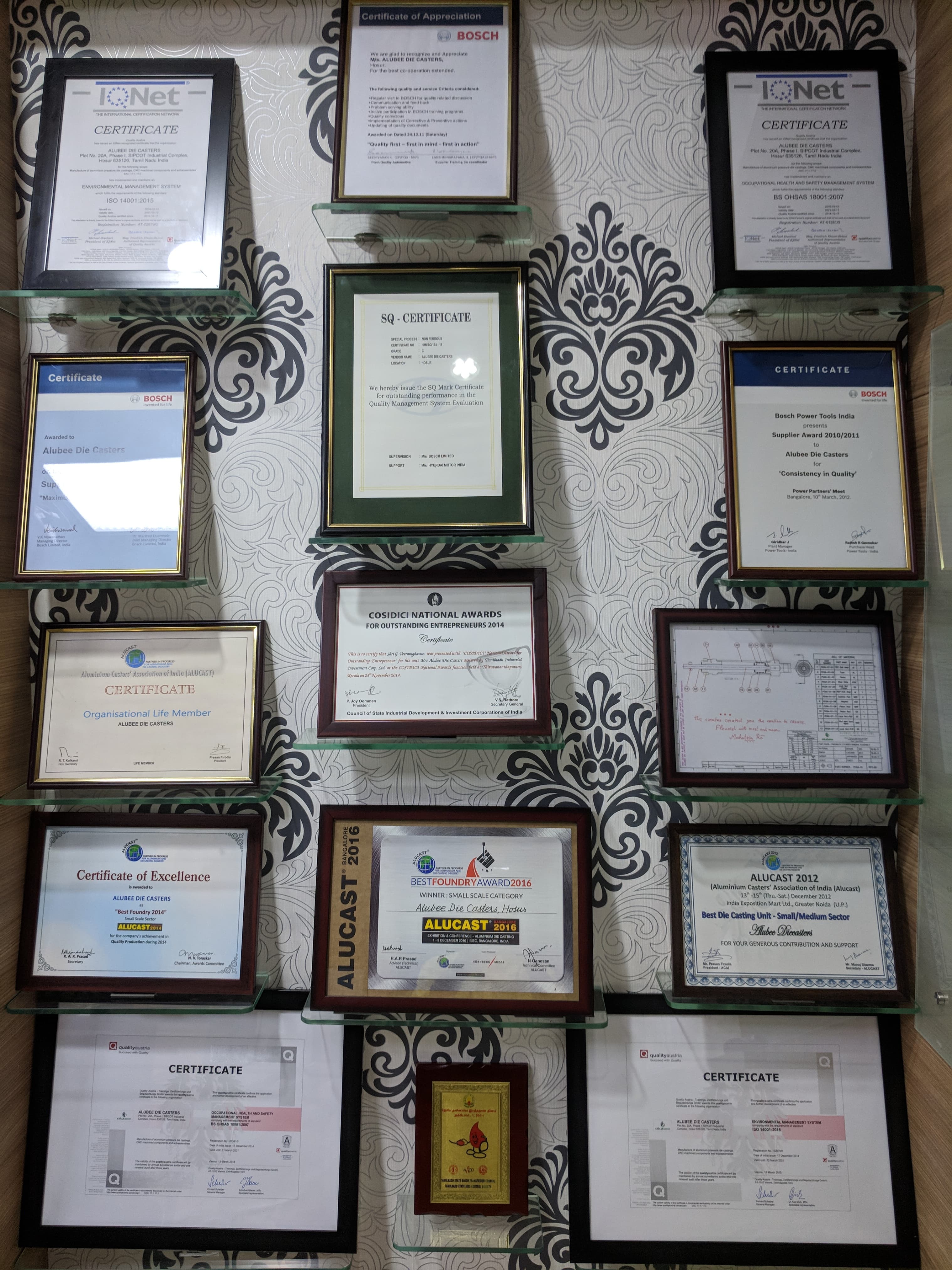 Awards and recognition
Best Tooling Support award by M/s G.K. Plastics in 1994
We have won the "Best Foundry Award" consecutively for four years 2010, 2012, 2014, 2016 & 2018 through ALUCAST
We have the record of shortest lead time of 25 days for die manufacturing
We have won the Best Tooling Support Award in 1995
In 1996, We won the Best Process Innovation Award
We have won the Bosch Best Supplier Award in 2009
We also have a record of die changing the time of 15 minutes in PDC
Further to that, we have record setup changing time in secondary of 3 minutes
Moreover, Our Customer end rejection PPM is 0
Our field of supply Automotive, Power tool, Electrical, Electronics, and textiles
We have won the Hyundai SQ Mark Certified and Consistency in Quality Award in 2011
In 2016, We won the National outstanding Entrepreneur Award
In 2018, we won the Best Performance Award by SEG Automotive Group
We are WCMS Certified by Ford and MACE Certified ( 2018 )
We are ISO/IATF 16949 and ISO 14001/ISO 18001 Certified